Massages gives you back a positive energy and reduces stress.
Practiced on a regular basis, the Yoga-Thaï treatment considerably improves flexibility, circulation problems, gradually decreasing the pain that has been installed for a long time. Whether for a session of 1h or 1h30, this massage covers the whole body. This sequence of gentle and progressive stretches is very complete and it will be as beneficial as a restorative yoga session.
The Kobido treatment is an ancient Japanese skincare technique known to be an excellent natural face lift.
Kobido stimulates the nervous system, blood and lymphatic circulation, contributing to the renewal of dead skin cells and improving the appearance of the face.
The session will become a real meditation which will help improve your concentration by soothing the restless mind.
---
About myself:
Graduate of Fine Arts, it is my practice and my passion for yoga that brought me to the art of yoga-thai massage in 2014. Certified since 2016, I began my study in Montreal with different professors of the Lotus Palm school and especially  Kam Thye Chow  , master and founder of the school.
This valuable training has only strengthened my interest in taking care of others, and thus to transmit a certain serenity in a meditative state.
Apprentice of Dr.Shogo Mochizuki since 2019 in KOBIDO®  massage, Japanese skincare and natural face lift) I express with passion all my creativity in this hand choreography. Your face is transformed during the massage and I largely associate this gesture with sculpture.
I continue with passion different teachings which allow me to create a complete and unique care that nourishes beauty both inside and outside.
It was love at first sight for the Basque country, and I decided to settle in Biarritz where I based my practice and founded YTOKO.
My passion for arts, design, photography and crafts constantly feeds me and is a great source of inspiration to develop Ytoko's visual identity.
For more information and to book your massage, please contact me at massage.yogathaiom@gmail.com. I am also available on What's App +33 (0)6-95-83-29-20.
Feel free to contact me, I will answer all your questions with great pleasure.
Namaste
Anne-Sophie Lacroix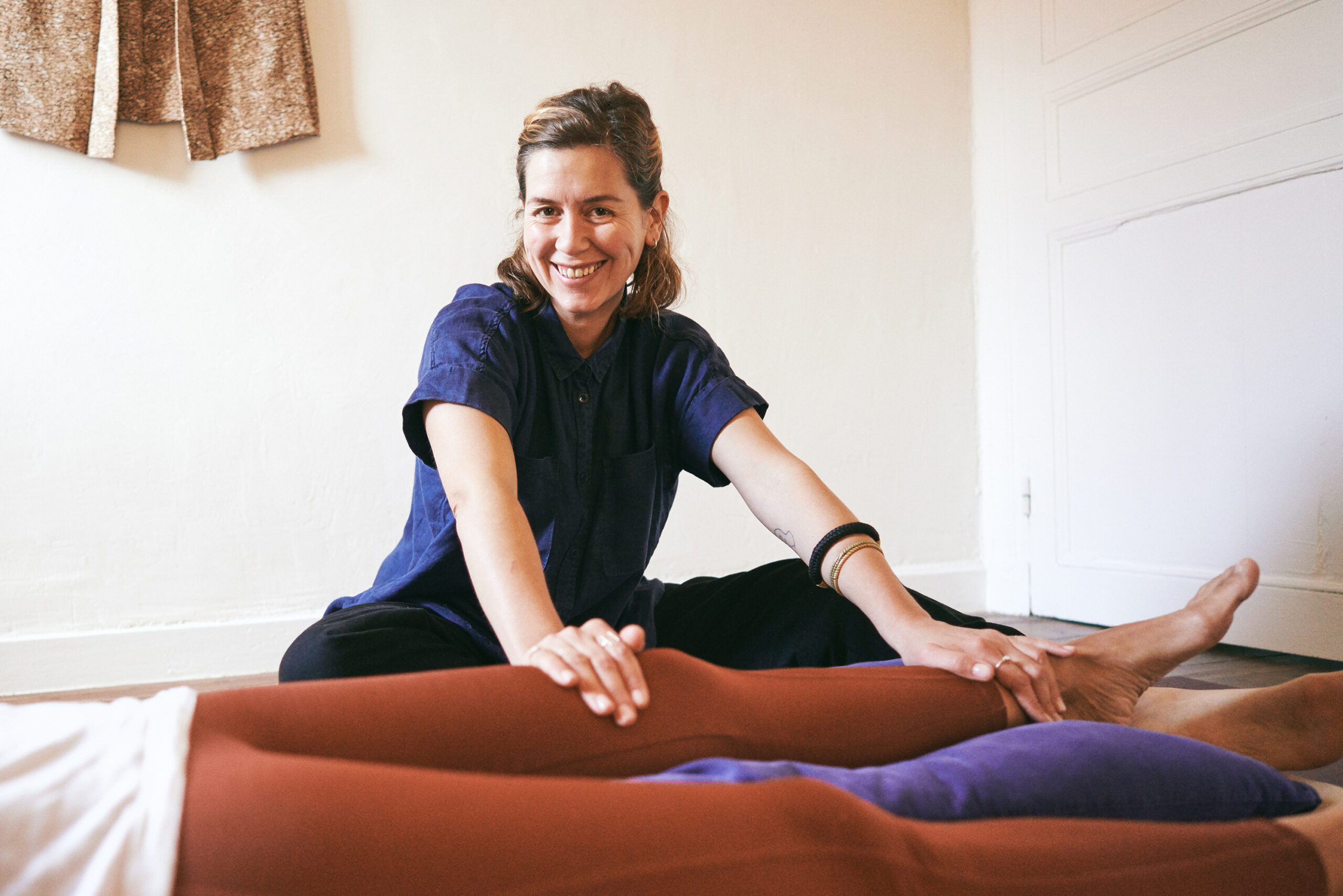 ---
THAÏ-YOGA MASSAGE  
The Thai Yoga Massage takes place on a mattress on the ground, the customer and the practitioner are both dressed comfortably allowing a better ease and flexibility in the movement.
The practitioner guides the client through a series of yoga postures while exerting pressure with the palms and thumbs along the body's energy lines (Sen lines) and acupressure points. In addition to stretching and toning the muscles, these combined actions result in a complete body treatment that releases muscle tension and spasms, improves circulation, strengthens the immune system and restores energy balance.
This practice provides the person who benefits from it a physical, energetic and very relaxing massage, thus inducing a state of mental calm.
Thai Yoga Massage is a meditative choreography that is a continual therapeutic experience.
History…
2,500 years ago a dynamic bodywork therapy based upon yoga and Ayurveda practices, appeared in the temples of Thailand. This therapeutic art was directly
rooted in the Indian healing traditions of Ayurvedic medicine. The father founder of Thai Yoga Massage, Jivaka Kumarbhaccha was a renowned doctor and yogi, he treated the Buddha, among others. After the Buddha's death, the earliest Buddhist monks travelled to Southeast Asia and were accompanied by Ayurvedic doctors. These doctors practiced a healing art, that would later evolve into traditional Thai Massage. In this unique healing system of Thai Yoga Massage, also called Nuad Boran.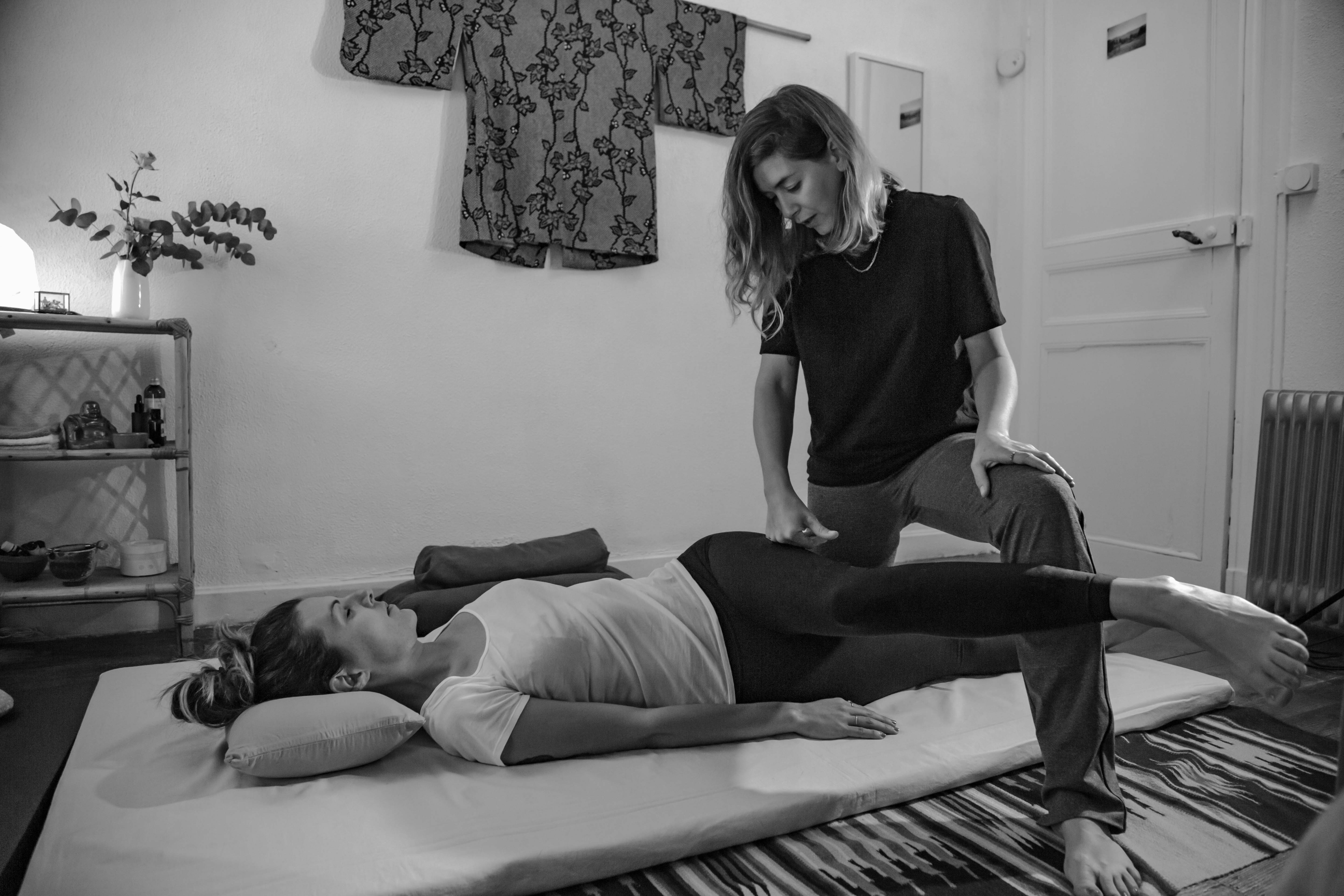 Yoga-Thaï massage (©Wesley Wilquin)
---
KOBIDO
Since the dawn of time, Kobido is the ancestral antiwrinkle treatment of the Japanese. It stimulates the entire energy circulation of the face, neck and shoulders.
Japanese facial massage "Kobido" is a particularly surprising and effective technique on wrinkles and fine lines, but also on the muscle tone of the face and the oxygenation of the epidermis. This "Kobido" massage is practiced in three phases with gliding, kneading, pressing and pinching. This combination stimulates the nervous system and increases cellular activation, it promotes skin tone, decreased muscle relaxation and radiance.
History…
The Japanese facial massage was created and designed by Shogo Mochizuki, one of the main Japanese founders of shiatsu and Japanese massage (Kobido, with hot stones …)
The ancestor of Kobido is ANMA. Anma is the Japanese term for traditional massage (ano mo in Chinese). This is one of the three forms of massage accepted by Japanese law (with shiatsu and Western massage). Anma massage is characterized by the application of pressure on the paths corresponding substantially to that of acupuncture meridians. In the nineteenth century in Japan, this practice was reserved for the blind who alone had the right to practice this profession.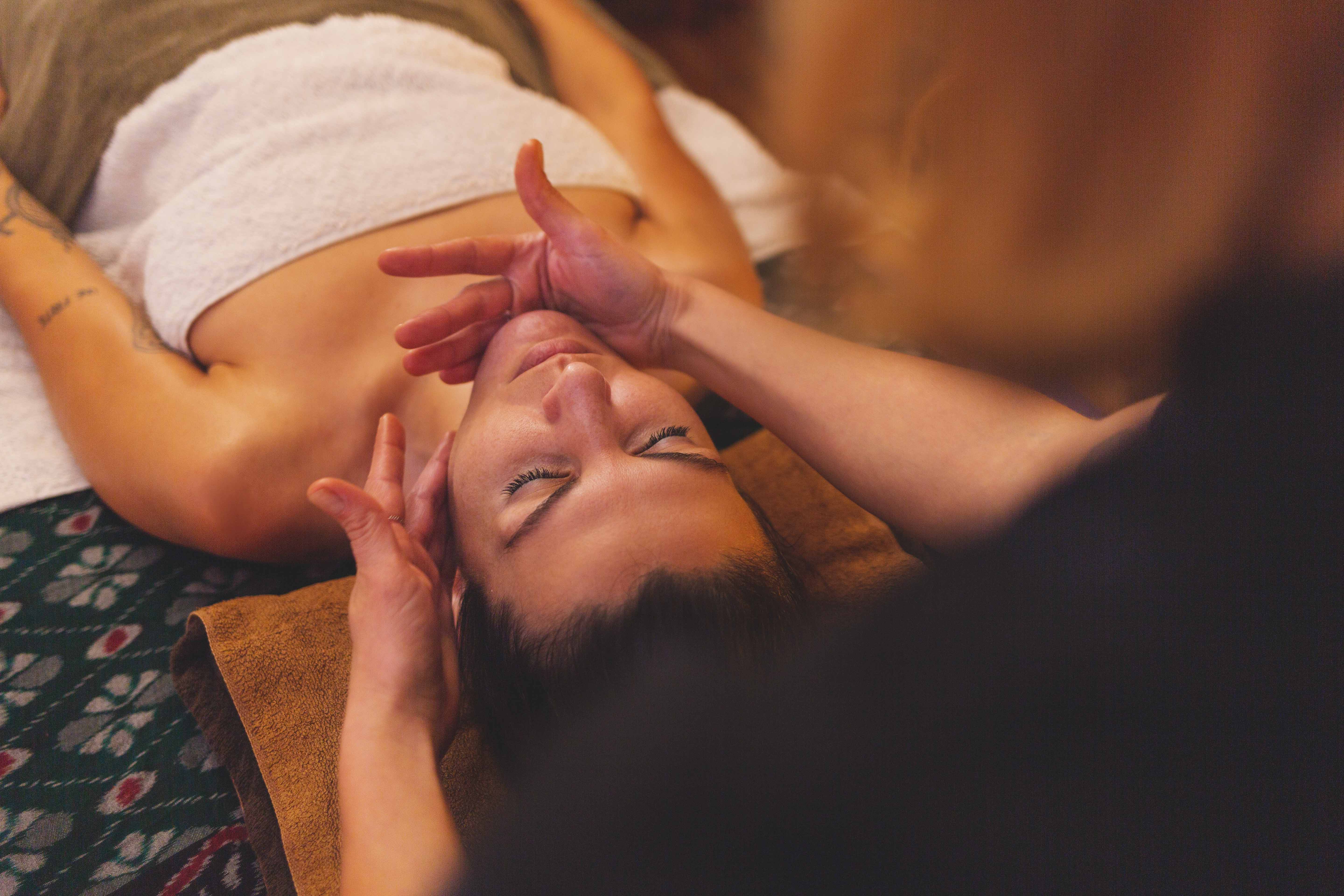 Japanese Face care - KO BI DO- ©Wesley Wilquin